MJDWS...
Branding / Website Design / Website Development
---
MJDWS Brand and Website Design
As always when beginning a brand design, it was highly important for us to decide on a selection of 2 or more well complementing colours, after selecting our orange and pink tones we decided on fonts and set to work on our bespoke logo.
With a logo created, the next step was to settle on a website design - with our website being a visual and physical representation of the work we produce we felt it was only right we put in as much work as we do with your website in order to make sure the site is perfect. Usability and visual comfort were two things that were of high priority throughout this design, we made sure our site is simple to navigate and also that it's comfortable to look at!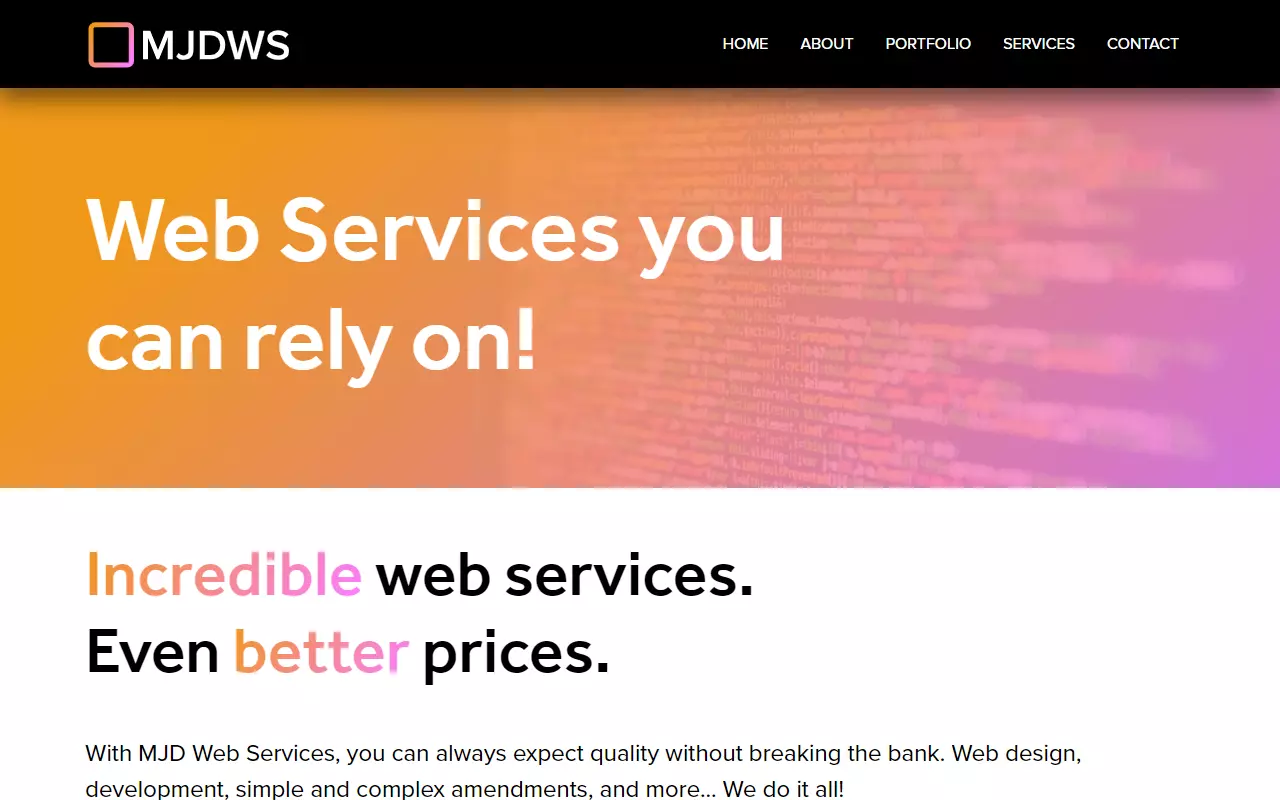 ---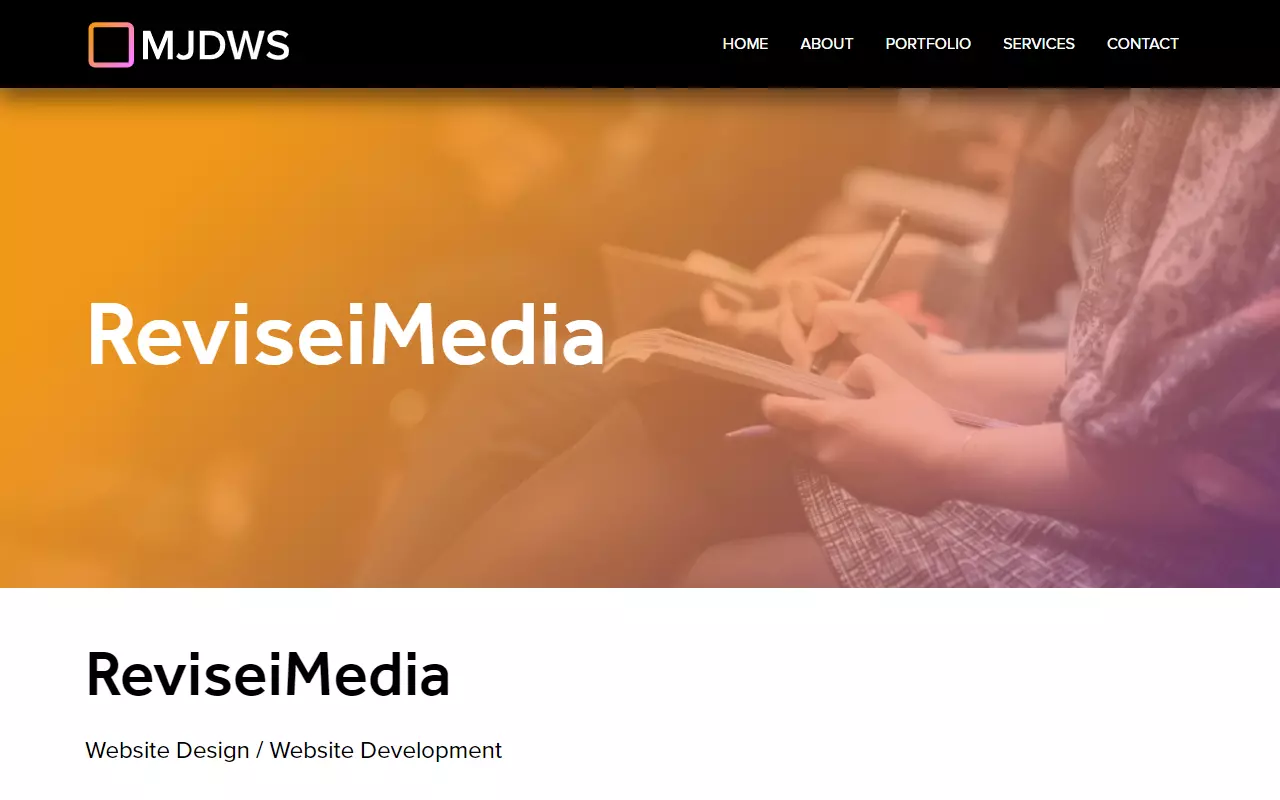 Website Development
When coming to develop the MJDWS site we put updatability first in order to allow us to edit the site at any time with seemless updates pushing simultaneously across all pages, this meant using PHP for recurring features allowing us to power so much content from a single backend script and allowing for fast load speeds as well as keeping things up to date with no delays!
---